What you can expect at BIEL Light + Building
18-09-2019
Biennial International Trade Fair of the Electric, Electronic and Lighting Industry
Exhibition name: BIEL LIGHT + Building Buenos Aires
Address: La Rural Trade Center of Buenos Aires Av.Sarmiento 2704/Cerviño4476/Juncal4431
Booth Number: 2H39 (Hall 2)
Date: 2019-9-11 to 2019-9-14(4 days)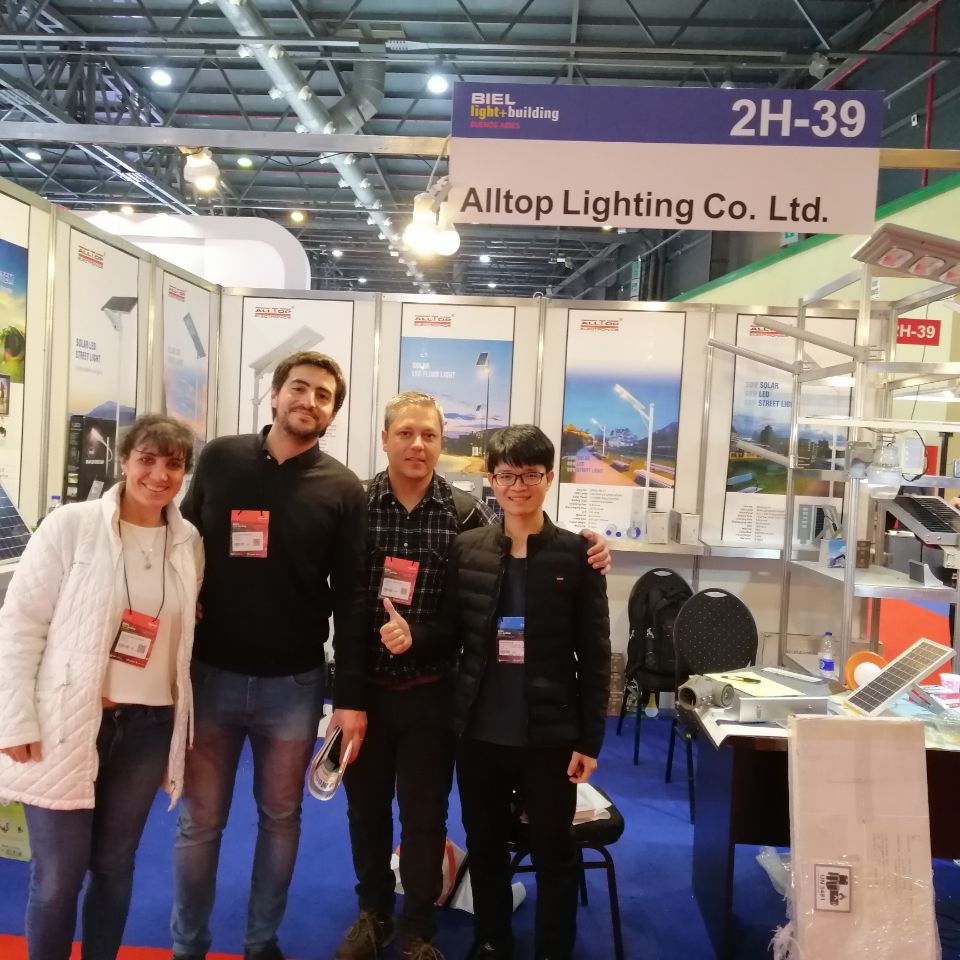 What you can expect at BIEL Light + Building
EXHIBITION INTRODUCTION :
International Biennial of the Electrical, Electronic and Lighting Industry | Consolidated as a key reference in the electrical, electronic and lighting sector throughout Latin America, BIEL Light + Building Buenos Aires is the exhibition that drives the latest trends and international projection. Every two years it reflects the current state of the market, presents the most recent developments in products and services and promotes updating.
Lighting: Decorative lighting, electric light source, LED lighting system, holiday lighting, technical lighting, electrical engineering and technology, building automation, related services, including: lighting design software, lighting construction industry research, professional publications, etc.
PHOTO OF THE EXHIBITION SITE:
Zhongshan ALLTOP Lighting CO., LTD
Solar Systems team participated in the exhibition, visited and visited local customers and visited some solar panels and solar systems in various markets. ALLTOP's solar system products are basically monopolized and cover South America.For more information and business please contact www.alltopgroup.com / www.alltopsolar.com