Lights & LED Asia 2019 (Pakistan)
25-09-2019
Exhibition Name: Lights & LED Asia 2019 (Pakistan
Exhibition Address: Major university road, gulshan-e-iqbal, Pakistan -Karachi(Karachi Pakistan Exhibition Center
Booth NO.: Hall3 C06-07
Exhibition Date: Sep. 17th-19th, 2019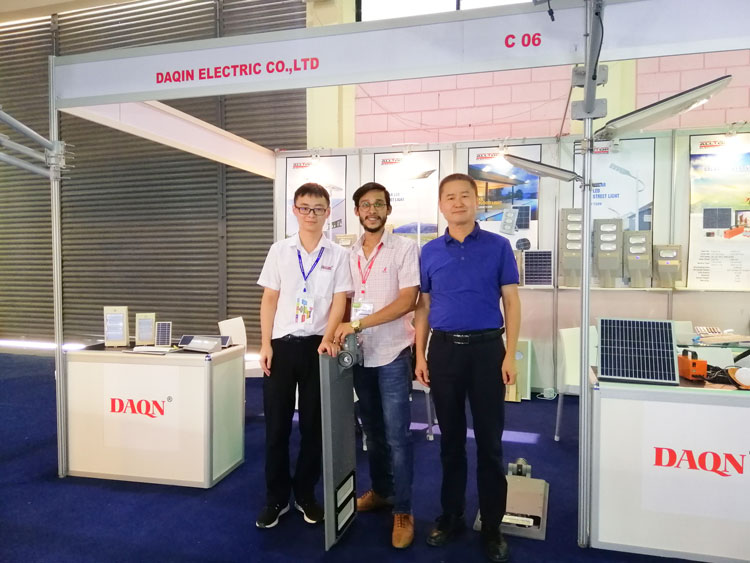 EXHIBITION INTRODUCTION :
In 2019, Pakistan International Lighting Exhibition is a UFI-certified communication exhibition in Pakistan. It was founded in 2001 and has been successfully held for 19 times. Every time the exhibition ALLTOP is here, ALLTOP will become Pakistan. Large-scale lighting exhibition.
The 2019 Pakistan International Lighting Exhibition will be held at the Karachi International Exhibition Center. Professionals from the retail, construction and lighting industries will be invited to visit and purchase. The exhibition is the only professional electric lighting exhibition in Pakistan. Under the great demand of Pakistan's lighting market, it will be the best platform for exhibitors from all over the world to showcase the latest products in the lighting industry and seek trading partners. The previous exhibition has a net area of over 15,000 square meters and more than 600 booths. Internationally renowned lighting exhibitors including ALLTOP, Philips and other lighting exhibitors from here, from China, Turkey, Italy, Germany, Russia, Singapore, United Arab Emirates, Malaysia, Companies from 20 countries including the United Kingdom and the United States came to the exhibition. 70% of the companies said they will continue to participate in the next session.
The world-renowned ALLTOP brand is actively exhibiting and exhibiting new products and technologies; here, the user community can learn a wide range of lighting technologies and solutions.
Various types of light source products: solar energy, solar lights, solar lamps, energy-saving lamps, new general lighting bulbs, tungsten halogen bulbs (including single-ended, double-ended, reflective, etc.); fluorescent lamps (including straight tube, ring type, compact type, Shaped, etc.; high-intensity body discharge lamps (high-pressure nano lamps, metal halide lamps, etc.); various types of radiation sources (infrared, ultraviolet, etc.); high-frequency electrodeless lamps; neon lights; light-emitting diodes (LED) various types of transportation (warning Lamp) and signal light;
Lamps and lighting: flashlights, LED flashlights, civil lamps, architectural lamps, industrial and mining lamps, solar lamps, floodlights, indoor lamps, air purification and other environmentally friendly lamps, public places, embedded lamps, marine fluorescent lamps, marine explosion-proof Lighting, road lighting, special vehicle sign lighting, explosion-proof lighting, underwater lighting, emergency lighting;
Professional lighting and supporting equipment (neon lights, stage, film, TV lighting): dimming control equipment and various types of light control devices (light control, voice control, infrared sensing devices, dimming stations) exhibition area;
Lighting electrical products supporting components, parts: various types of switches, wires, cables, relays, ballasts, triggers, transformers, insulation materials, electronic components, lamp holders, lamp holders, etc.;
Special materials for lighting electrical products: phosphor, electronic powder, quartz tube, glass tube (shell), electrical grade material, tungsten wire and other special metal wire;
Outdoor lighting exhibition area: outdoor/street lighting, architectural lighting, commercial lighting, engineering lighting, stadium lighting, gardening, public place lighting, explosion-proof, industrial and mining lighting, etc.;
LED/OLED lamps: LED commercial lighting, LED architectural lighting, LED home lighting, LED hotel lighting, LED landscape lighting, LED public lighting, LED automotive lighting, solar LED lights, LED drive power and control systems.
PHOTO OF THE EXHIBITION SITE:
The report pointed out that the Pakistani government will adjust the existing LED energy lighting industry tax policy, rationally balance the tax costs of imports and local production, and further promote the development of LED energy lighting industry. Pakistan International Lighting Exhibition, one year after the exhibition, is also a very important platform for enterprises to open the Pakistani market. Pakistan International Lighting Exhibition attracted 600 exhibitors from the last session, and the number of merchants reached 20,000. The exhibition was at Karachi Expo. The center is held at the Karachi Expo Center, which covers an area of 12,000 square meters.
Solar Systems team participated in the exhibition, visited and visited local customers and visited some solar panels and solar systems in various markets. ALLTOP's solar system products are basically monopolized and cover South America.For more information and business please contact www.alltopgroup.com / www.daqn-electric.com